Our Employee Assistance Program (EAP) is offered in partnership with HumanaCare which recently integrated their services with Aspiria as part of Cloud MD's acquisition of both companies.  The EAP is a voluntary and confidential professional counselling service that provides an outlet for you to resolve your personal problems that might be interfering with your enjoyment of life and your work.  Any problem that is negatively affecting your life can be brought to the attention of the EAP provider 24-hours a day, 7-days a week.  All employees and their eligible dependents have access to this program.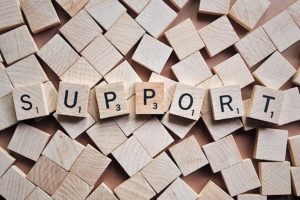 A new mobile app is available offering an online mental health assessment, healthcare and wellness content text and video access to counsellors and healthcare professionals through a mobile application.  The app is free to download from the App Store or Google Play – HumanaCare powered by Snapclarity.
Visit www.humanalife.ca to access the updated EAP Portal. Create your new account using the Access Code: CCW04336. You will be able to participate in our webinar series and access online tools and assessments.  You may also call the 24/7 toll free hotline at 1-877-234-5327
If you have questions about the program in general, please contact the Human Resources division.
Please review the brochure here.